Parent-Teacher Organization
Staying strong with teachers and parents together.
PTO would like to keep giving shout-outs to the amazing AJA teachers and administration who continue to work so hard for our children! Thank you so much for all you continue to do to make AJA such a special place for our kids!
We'd also like to announce the beginning of our AJA kitchen family cooking classes. Our second class, a virtual challah baking with Shoshana, will be on Thursday, October 21, from 7 to 8:30pm via Zoom for $18/ family. All proceeds will go towards PTO's fund for providing staff breakfast, lunch, and additional treats throughout the year.  
Shoshana Bohrer, mom of AJA Lions Maddie and Jake, is a trained chef who has worked as a private chef and caterer in Manhattan and the Hamptons. She started her culinary career as the Culinary Coordinator at Sur La Table outside of Washington, DC, where she got to work alongside professional chefs teaching recreational cooking classes. She went on to attend the Institute of Culinary Education in NYC and staged/interned in various NYC restaurants. Her favorite style of cuisine comes from her Bay Area, California, upbringing of healthy, satisfying and simple dishes. She will be teaching how to make a Thanksgiving apple pie. Once you register, you will receive an ingredients list for what you need for a traditional challah. The registration link is below.  We can't wait to cook with you soon!
Our next PTO meeting is on Wednesday, November 3 . We will have two meetings – one at 9am and one at 6:30 pm. Evites have already been sent out. If you have any questions, suggestions, or comments, please feel free to reach out to me at anytime!
Cheers, Dana
(512) 797-3210 or Dwoloski2@yahoo.com

AJA PTO brings you raise craze
The Raise Craze fundraiser was chosen in an effort to get more of our students involved, while teaching the value of gratitude and paying it forward in the community. We believe that this will not only shape the character of our students, but will also allow everyone, regardless of their ability to raise money, to participate.
Thank you to the many valued businesses that have agreed to support this fundraiser by becoming a sponsor.
It's not too late to add your business to the list. Sponsorships range from $100 – $5,000. If you have any questions about Raise Craze please contact PTO Chair, Dana Nisenfeld at dwoloski2@yahoo.com or if you would like to become a sponsor click here or contact chris.aguero@ajaschool.org.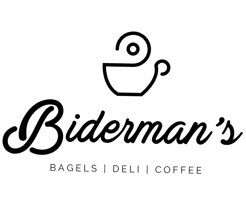 Challah bake Oct. 2021!